Rug Services
Established in 1885, Shabahang Rug Gallery in Waukesha, now owned by Bruce Shabahang is your premier choice for high-quality hand-knotted rugs, rug cleaning, and rug Repair Services.
If you live in the Milwaukee area we are the best choice among the local rug cleaners.
Why? Shabahang Rug Gallery has 135 years of experience as professional rug cleaners.  As our customer, you will benefit from our extensive knowledge base as carpet and rug care experts.
We know you cherish your valuable rugs. To keep those rugs spotless we offer the best cleaning and restoration services that will help promote good indoor air quality and extend the lifespan of your rug.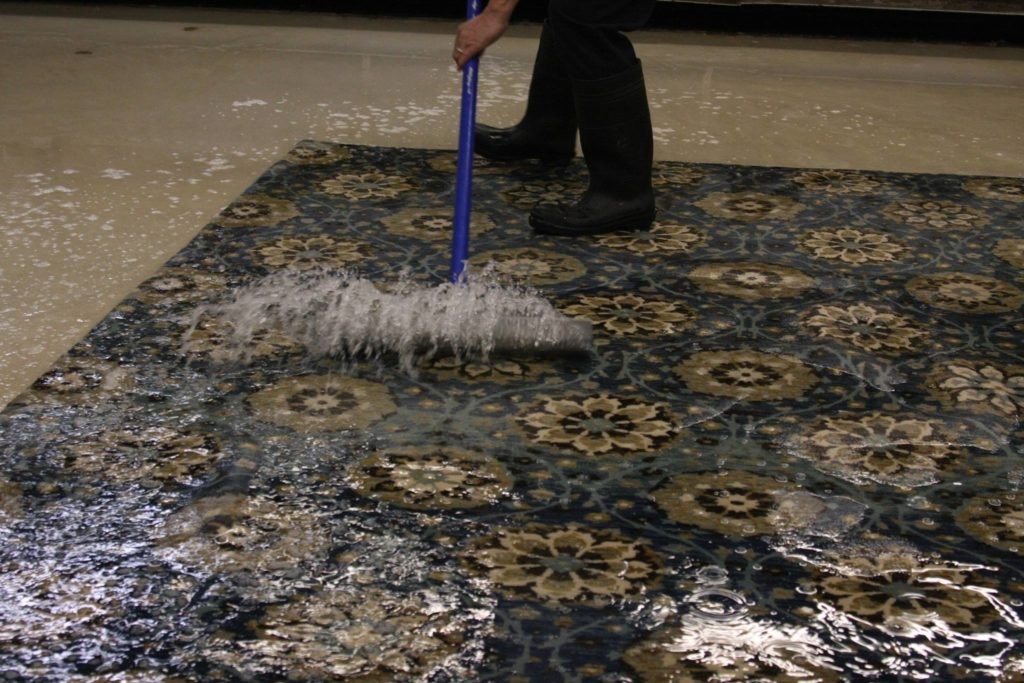 GREEN CLEANING:
At our state-of-the-art solar-paneled facility, we generate all of the electricity we use. With our high standard of using environmentally responsible cleaning processes that have been tested and proven, you can be assured that we use safe and best materials for people, pets, and the environment.
PREMIUM RUG WASH AND ENZYME RUG WASH:
Our master craftspeople can do almost any type of rug repair. The premium wash is our exclusive process that provides exceptional cleaning for fine Oriental rugs and carpets.
The enzyme wash cleaning is a specifically formulated cleaning process done by hand, by our certified rug specialists. This is our finest, most gentle, and thorough cleaning available for rugs that are old, fragile, valuable, and warrant extraordinary care. This is a distinguished service that is only offered by Shabahang Rug Gallery in Waukesha.