Since 1982, Shabahang Rug Gallery in Waukesha has faithfully served the greater Waukesha - Waukesha area and continues to do so. As the situation with coronavirus (COVID-19) continues to develop, we are ready and standing by to support you.
Nothing is more important than your health and safety, and we must all do our part to protect those most vulnerable to the coronavirus. and other harmful germs.
Shabahang Rug Gallery in Waukesha follows strict guidelines in the treatment of rugs to eliminate coronavirus and other flu viruses. We offer our enzyme wash to completely sanitize and make your rug like new again. Our enzyme wash is a specifically formulated cleaning process done by hand, by our certified rug specialists. This is our finest, most gentle, and thorough professional cleaning service in Waukesha for antique rugs that are fragile, valuable, and warrant extraordinary care. This is a distinguished service that is only offered by Shabahang Rug Gallery in Waukesha. Contact us at (262)-717-1111 or email us at
[email protected] for more info.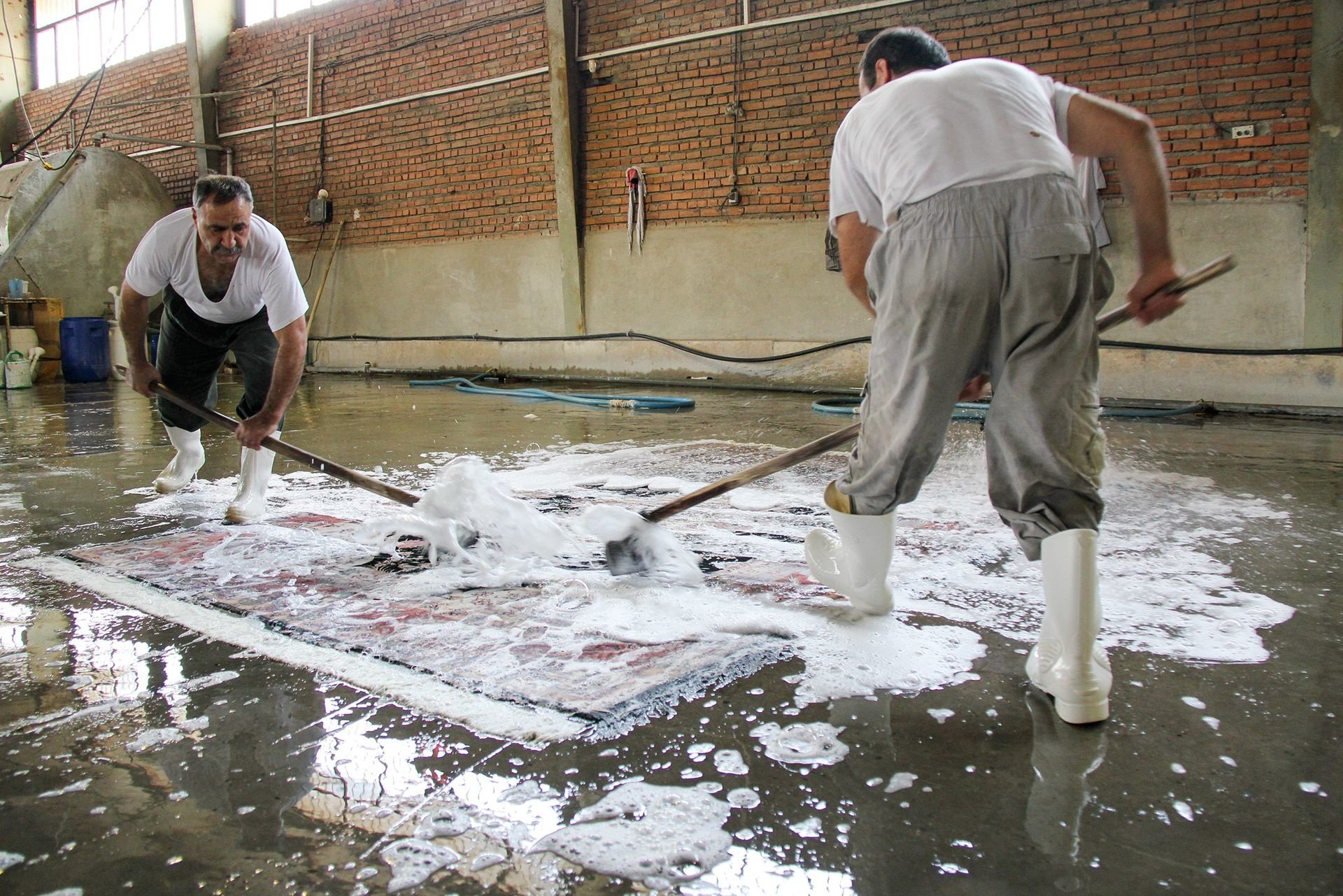 HAND WASHING ORIENTAL & PERSIAN RUGS 
Hand washing Oriental and Persian rugs by Shabahang Rug Gallery has been all about cleaning and restoring the finest handmade rugs from all over the world.  Our goal is to safely and gently hand wash your rugs in order for them to maintain the style, beauty, and luster. Our experts take such care to ensure that the rugs we return to our clients are not only clean and sanitary but also properly maintained to increase the lifespan of all your fine rugs. We also provide professional antique rug cleaning services in Waukesha.
Our special blend of organic shampoo agents will be used to wash your rugs according to its type, age, thickness, country of origin, fiber count and cause of the stain.
Our technicians take special care with your rugs and always identify what stains are present before we gently wash these away with our natural cleansers.
We use natural products to stabilize the PH of the different fibers and colors to restore your rugs.
Handmade wool and silk rugs are a good investment because the natural oils keep your rug from looking dull. This is why we only use natural cleaners for our rug washing services at our Waukesha location. These cleaners also neutralize other harsh cleaners that may have been present when we received your rug.
Our special enzyme wash is perfect for pet urine and other accidents. In other words, we CLEAN PET STAINS.  Urine can cause severe color run and hardening to the foundation of the rug and pile.

Our Professional Rug Cleaning Process
Each rug is inspected prior to being cleaned. We identify: woven material, prior damage, stains, spots, rug shape, and discoloration.
1) A cleaning plan is discussed for each rug prior to cleaning
2) The rug is dusted to get as much accumulated dust out of the rugs
3) The rug is prepared for the wash process
4) All soap is removed from the rug by washing and rewashing
5) The rug is hung for drying
6) The final inspection is performed prior to the rug's release for delivery or pick-up
| Services | Shabahang Rug Gallery | competition |
| --- | --- | --- |
| Full Submersion Washing |   |   |
| Control Drying Environment |   |   |
| 100% Guaranteed on Order Removal |   |   |
| Complete Dry Soil Removal |   |   |
| Rugs Insured & Safe Strong |   |   |
| 6 Point Inspection Process  |   |   |
| Detailed Fringed Cleaning |   |   |
| Wool Safe Certified Products |   |   |
| Industry Certified Equipment |   |   |
| Three CRS (Certified Rug Specialists) on Staff Only 58 in the Country |   |   |
| Over 135 Years in Business |   |   |