While the art of weaving rugs began as a Shabahang family tradition in 1885, it is still survived by present owner Bruce Shabahang.  With four generations of experience, Shabahang Rug Gallery in Waukesha provides the highest quality service and expertise in helping you select and care for your rugs.  We have built our reputation on maintaining lasting relationships with our valued customers.  
Shabahang Rug Gallery offers you an exceptional selection of genuine handmade rugs.  Our Strength is primarily drawn from our trusting relationship with the master weavers, suppliers, and our loyal clients.  This allows us to obtain our products at reduced final cost and provide our customers with quality products and services at unbeatable prices.  
Shabahang Rug Gallery has been a staple of the rug industry for generations.  Our store located in Waukesha, and are not affiliated with any other 'Persian Galleries' or similarly named companies.  It has been our pleasure to provide top quality rugs for countless residential and commercial spaces over the years, and we look forward to the opportunity to find the perfect piece for you.  
Our hours of operation are Monday through Saturday from 10am - 6pm, and Sundays by appointment only.  Interior designers, home builders, architects, and other industry professionals are encouraged to visit our showroom.  Appointments are recommended.  Click on the Contact Us page for more information on how to get in touch with us.  
Message From Bruce Shabahang, The Owner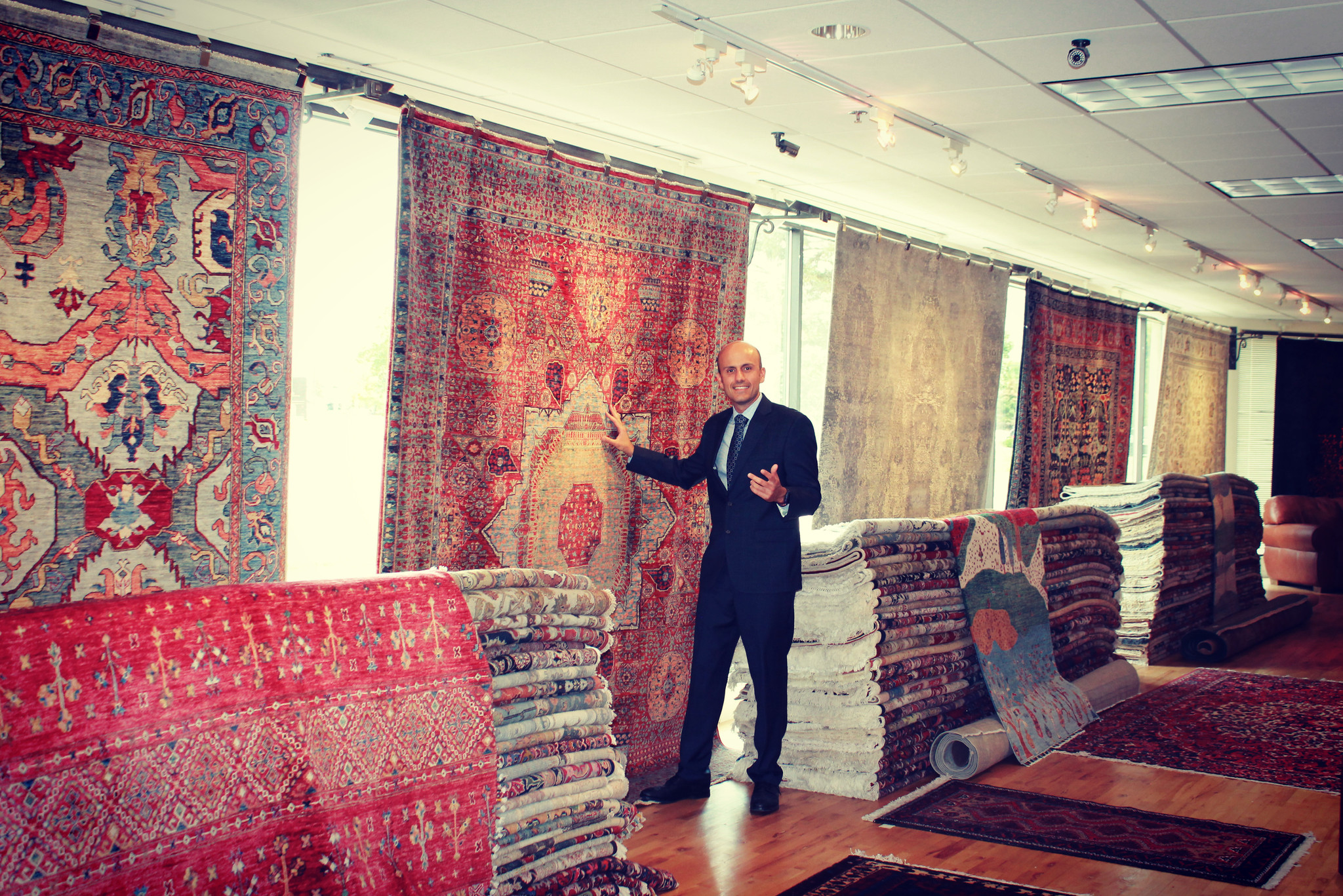 "It has been four generations since Shabahang Rug Gallery set out to establish a company dedicated to manufacturing and importing the highest quality handmade rugs worldwide.  We are committed to maintaining the highest standard in quality, customer service, and reliable delivery. Our willingness to take a bold and innovative approach in introducing creative designs, brilliant colors and new textures has served us well, and we now have one of the most distinct rug collections worldwide.  My goal is to maintain our leadership and create new markets. I would like to encourage all our clients and business partners to let us know how we can improve and better serve them. I believe a solid relationship can not be established without continuous communication and exchange of ideas"

Our Location :