Bijar is a town in the region of Kurdistan. It has had a hard and troubled history. Most recently, it was occupied by the Russians and Turks during World War I. Immediately afterward it was struck by famine, reducing its population to little more than the size of a small village. Today Bijar has around 10,000 inhabitants, who speak an unusual dialect, part ancient, part modern Persian.
Bijar rugs are highly esteemed for their strength and great weight. The rows of knots are beaten down until extremely compact, giving the impression that there are two layers of weft threads. Because the knots are so firmly packed Bijar rugs should never be folded, since this can strain and even snap the warp threads - instead roll them loosely and carefully, preferably around a reinforcing tube.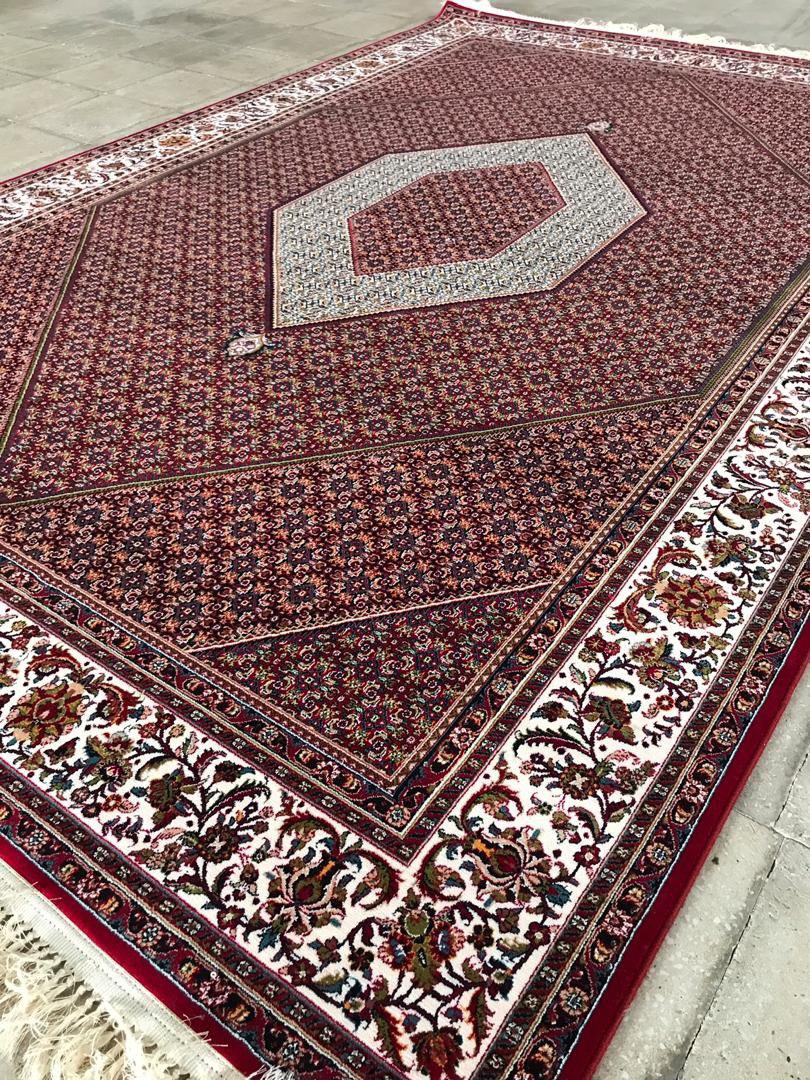 Patterns are mainly floral, and despite their robust construction, the designs can be extremely delicate. The designs woven in this region are unique and have never been copied by other tribes. Most common are crowded all-over floral patterns or medallion designs embellished with Herati (or fish) motifs. There are also some wonderful carpets with a red 'arabesque' design interwoven with floral ornaments and a well-known group of powerful and splendidly colored medallion carpets, with a central medallion placed on a wide area of the richly-colored plain field, usually red or blue. Colors tend to be deep and rich and may include a certain shade of mauve only ever seen in Bidjar rugs.
The dozar size (6'6" x 4'3") is most common; other sizes are rarely made. Warp and weft threads are made of wool (sometimes spun from goat hair) or cotton. Rugs are woven with the Turkish knot.