The real beauty of oriental rugs, for many modern buyers, is their absolute originality. No two rugs are exactly alike, in just the same way that no two paintings, or even people, are identical, Visitors may admire your wall-to-wall Axminster, then go Qut and get the same for their home, but however hard they try to find an exact replica of the wonderful oriental carpet in your living room they will never succeed.
The range of styles and colors available is so great that, for once, you can be sure of finding exactly what you are looking for. If you don't know what you want then this wide choice can seem like a handicap in itself. The best way to choose is simply to visit as many carpet shops as you can, establish how much you can spend and then look at as many rugs as you like. In fact, once you show an interest, it can be a problem getting out of a carpet shop. Do not be afraid of asking the salesman to stop if you feel you have seen enough, or that the rugs are getting out of your price range - rugs are heavy things and he will be only too pleased to save himself unnecessary effort.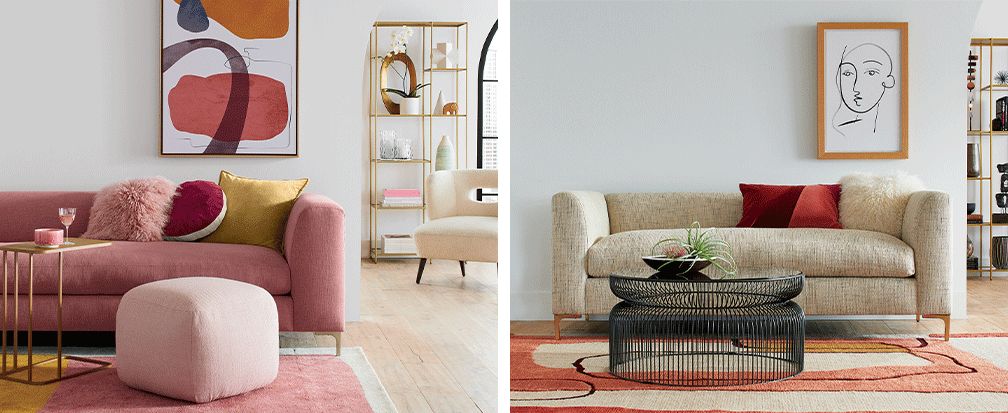 Never be pressurized into buying the first rug that catches your eye - in fact, never be pressurized into buying at all. You will know when you find the right rug, and a good salesman will leave you to decide for yourself. He may even dissuade you from buying a rug until you have had a chance to look round other shops properly - which in our hard-selling society can come as a great welcome, shock
Begin your selection process by making notes on every rug that appeals to you, jotting down colors, basic pattern, and size the list grows you will begin to see certain common features perhaps they are all geometric tribal rugs or predominantly pastel in color. Whatever the unifying features, it is important to consider these in relation to the room you are furnishing Look at the proportions of the room - is it high ceilinged? Is it a regular shape? Is there plenty of natural light or is it rather dark? Consider the character of the room as well - does it have any dominant features, maybe a large fireplace or an elaborately molded ceiling? Whatever the main characteristics, you must then decide whether you want your rug to harmonize, or to contrast with them. Generally speaking, richly patterned city rugs complement antique furniture and od room, as do dark or pastel colors. Modern rooms often look best with bold, abstract tribal rugs in vivid colors. If furnishing an ultra-modern room, beware that your beautiful antique rug does not appear shabby in contrast. When choosing a rug to blend in with the existing decor, it is important to establish the dominant color of the room beforehand.
Working in natural daylight, look at the room through half-closed eyes. Since your vision is blurred, this allows you to pinpoint blocks of color rather than specific objects. Note these down, then decide whether you want the rug to harmonize for a traditional effect - or contrast - to give a more contemporary feel. Use this as a general guide, together with your checklist of attractive carpets, to pick out a suitable example.
However, never buy a rug simply because it goes with your curtains. Curtains may last ten or fifteen years, but a well-cared-for carpet will be with you for the rest of your life so choose one which you like for itself.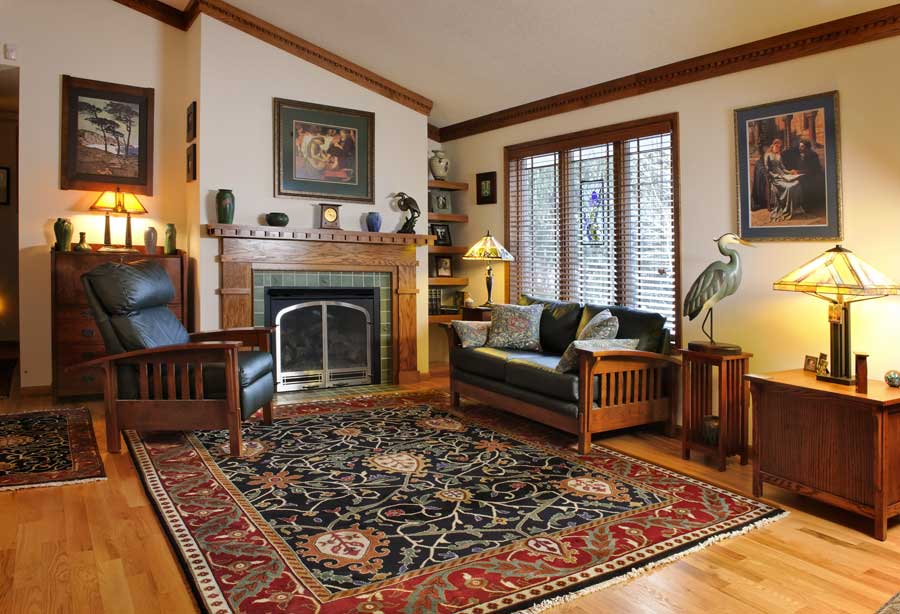 Though design and color are usually the primary considerations, it is also important to bear in mind how much wear the rug will have to withstand. If the rug is to be placed in the main entrance hall it is sensible to choose one woven in sturdy wool. However, do not be afraid to use silk carpets. Silk is beautiful, and actually very hard-wearing - after all, parachutes, as well as most museum carpets are made of silk! You should never be afraid of walking on a pure silk piece, although many people still prefer to lay them in a bedroom, where they do add an undeniable touch of luxury. Size is another important consideration. We are used to wall-to-wall carpeting, and consequently, many people make the mistake of buying a rug which is too large for their room. Rugs need to be framed in the same way that a painting does, and it is important to leave sufficient space all four sides to set off the rich patterns.
If you are lucky enough to live in a large house, there are some exquisite large carpets to be found if you look around, though they are rarer than conventional sizes. Should you later move and find the pieces do not fit into any of your new rooms, it is worth remembering that the owner of your old home may well wish to buy the carpets, and save himself the effort of finding more oriental rugs that suit the space.
There is one location, however, for which you must be certain that your chosen rug is large enough - the dining room. If the rug is intended to lie under a dining table it must be wide enough for chairs to be drawn back without catching on the edges. If not then it will be dangerous for the assembled diners, and will also be extremely bad for your rug. Repeated friction of this kind rapidly wears the side cords which hold the piece together, reducing the rug's value and life expectancy.
Luckily one of the many advantages of oriental rugs is that they are available in an enormous range of sizes. In the Persian language, each size of the rug has its own particular name. Qalicheh is the most common Persian word for the rug, but in fact, this denotes a piece of 7' x 4', or dozer size - a czar is a measure, and dozar means two zars. The smallest rug size is called a pushti, 3' x 2'. Pushti also and pushti rugs are traditionally used to cover cushions which are laid against the walls for seated guests to lean against, but also as rugs to be laid in front of a door. The other common size is the zaranim - 5' 3', or one and a half zars. Traditionally, until the nineteenth century, most rugs were kelehs, measuring 8'6" x These were used in the long rooms of Persian homes in an arrangement with kenarehs literally, 'banks of the river' - which, as their name suggests, are long, thin rugs. Since European rooms tend to be almost square in plan, the Persian arrangement of one Keleh at the head of the room, and a kenareh down either side does not really work. However, Kenarehs are often of perfect proportions for corridors and narrow entrance halls.
Most tribal rugs, being made on small portable looms, are limited in size. However, this was not always the case and many very large Persian tribal rugs are known to exist, particularly those of the Khamseh of Fars and the Bakhtiari, as well as the great Central Asian Turkoman weaving tribes such as the Ersari Beshir and the Tekke. As the city carpet weaving industry becomes increasingly commercialized, the range of sizes available is now almost infinite. Rugs can measure over 14' × 10', though clearly the larger a rug is, the more expensive it will be. If you want a particularly unusual shape or a very large piece, these can always be arranged through specific commissions, though you may have to wait years for the work to be completed. If you are planning to place furniture on a rug, there are several points to bear in mind. A rug will not be damaged simply by having a weight placed upon it, though the pile can become compressed with time (so it is a good idea to move heavy furniture slightly from time to time). However, if anything sharp sticks into the rug it will become damaged, so unless the furniture legs are of smooth wood it is best to put castors between them and the
The other consideration when positioning furniture is the effect it will have on the design of the rug. If a table is placed in the center of a medallion rug it can lose much of its impact, since the main feature will be covered. A simple solution to this problem is to choose a glass table, which will protect the rug, and show off its beauty. Similarly, a large piece of furniture obscuring one section of the rug can destroy any balance the design may have. If a rug is to be covered it is usually best to pick an all-over design. The other option, of course, is to move either the furniture or the
As important as what goes on the rug is what goes underneath it. If the floor is uneven, the rug can wear in patches, considerably reducing its value. A well-padded backing strip helps in this situation, as does the regular turning of the rug, which evens out the pattern of, Generally speaking, if there are any sharp protrusions, for example, uneven flagstones, it is probably unwise to lay a carpet there at all until the floor is evened out by a builder.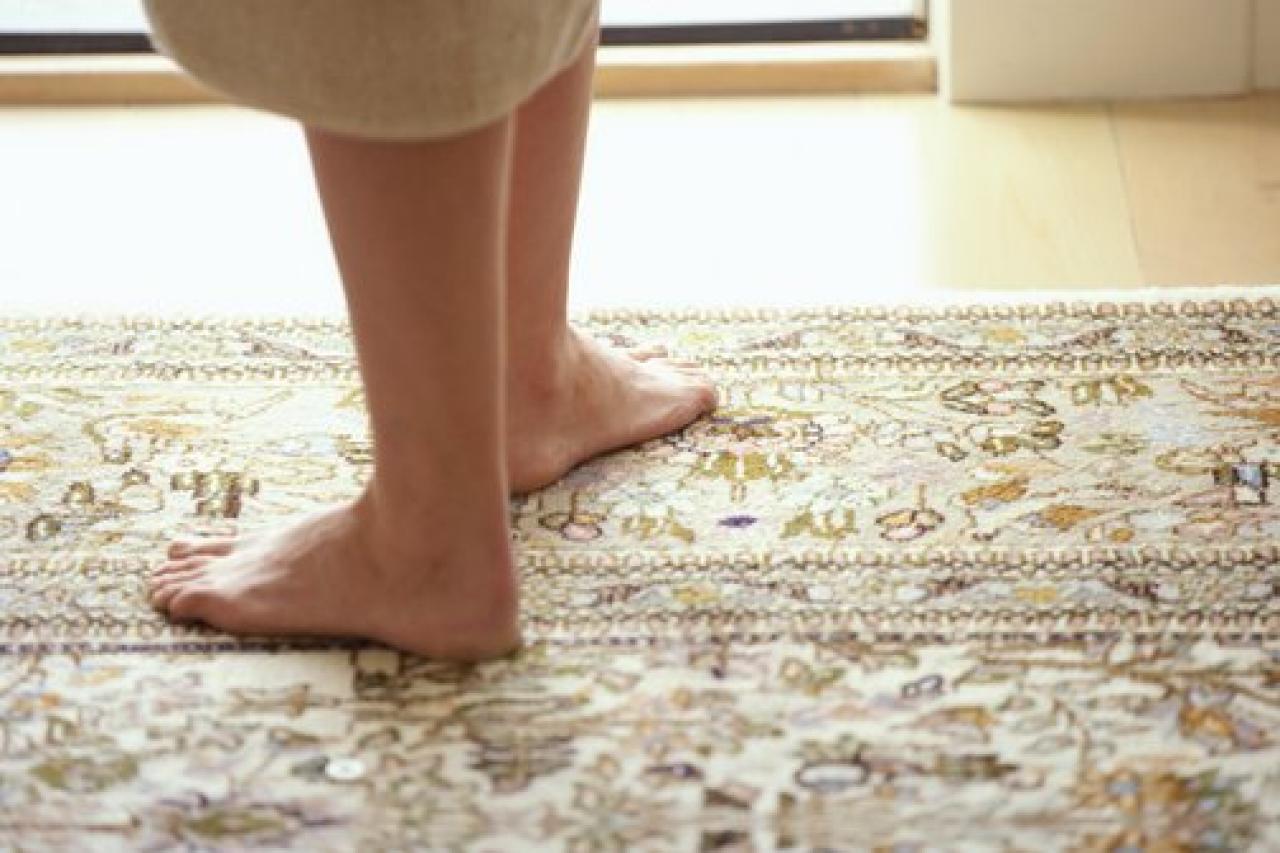 Polished floors of wood or stone provide a marvelous backdrop for oriental rugs, but it is important to use a good quality non-slip rubber underlay to prevent the rug from skidding around. Many people now lay their rugs on top of the existing wall-to-wall carpet, and this can provide the perfect backing. Patterned wall-to-wall carpets, however, are generally speaking not suitable, since they will almost inevitably clash with the design on the rug. Deep pile carpets also tend to be unsuitable, since they do not provide a firm backing, and rugs tend to creep and crinkle. If this happens, contact your carpet dealer and he will be able to provide you with the correct backing.